I do not feel that this would have come as a surprise amidst the vocal discussions going around about lateral hiring in civil services. The advent of this may result in a new trend where governments will fill the top posts with people of their coterie thus dumping the idea of civil servants neutrality.
The lateral hiring can be done through an exam which will test an individual's expertise in the particular field (and not a generalist exam). It should be ensured that the lateral hires works WITH the existing civil servants and do not veto them. They can perhaps be to JS what JS is to ministers.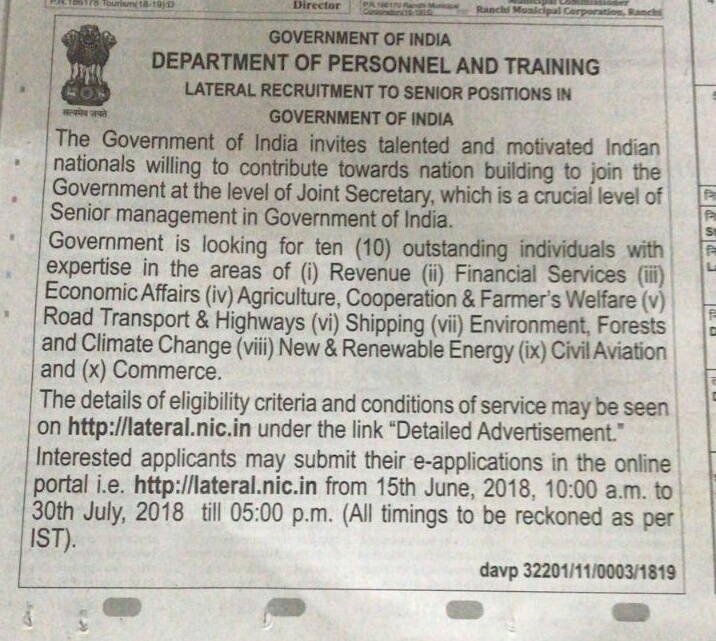 Reshami si maaya thi,
Aur main takta jaata tha.