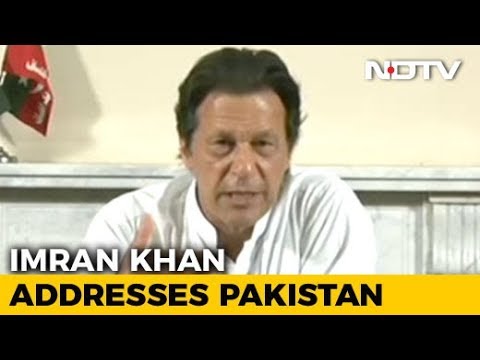 1. Have Indian media been unfair to Imran Khan as claimed by him in his victory speech?
2. Will Imran Khan be positive towards India as he has good relations with Indian elite and large fan following among the Indian people?
3. Will Imran Khan's cozy relationship with army help him in managing relations with India or would it prove to be an obstacle?
4. Can Indian leadership be bold enough to intitiate the good relations with Pakistan as elections are round the corner in India? (Considering Imran Khan said in his victory speech, "agar India 1 kadam aage badhayega toh hum 2 kadam aage badhenge peace process ke liye).
5. Is visual news media an obstacle towards peace with Pakistan?
6. Should India initiate talks with the Pakistan army, secret or open, considering that it the institution which calls the shot at least in matters of security and foreign policy?
7. Does majority of people on both sides of the border hate each other?
8. What are the reasons for growing popularity of YouTube channels with the name Indian reactions and pakistani reactions? Indian YouTubers like BB ki vines, carryminati and Ashish Chanchalani go trending in pakistan whenever their videos are uploaded. And Pakistani Youtubers' like awesomo speaks, ducky bhai, sana's bucket and others have majority of their followers from India as accepted by them in interviews. But then there are also Twitter wars between people of both sides abusing each other left right and centre. What does this diachotomy indicates?
9. Can the subcontinent ever be a Union like European Union or something similar to that in next 10 or 20 years esp in an era where Trump and Kim can sit across the table? And considering that not long ago we were close to solving Kashmir dispute during Manmohan-Musharraf time in 2004-2007 (which was initiated by Vajpayee of course). Indeed very close... as mentioned by Dr. Manmohan Singh in his farewell speech and General Musharraf's foreign minister Khurshid Mehmood Kasuri.
10. Which countries' interests are negatively impacted by a peaceful and prosperous South Asia and why?