Hello everyone,
Hope you all are doing well. I would be posting regular videos on Anthropology, as many people have been requesting guidance in it.
I would also request veterans to come forward and help freshers by guiding them, and helping them in understanding the subject. Anthropology is an easy subject, with really good opportunity to score decent marks in UPSC-mains examination. Syllabus is short, and easily doable.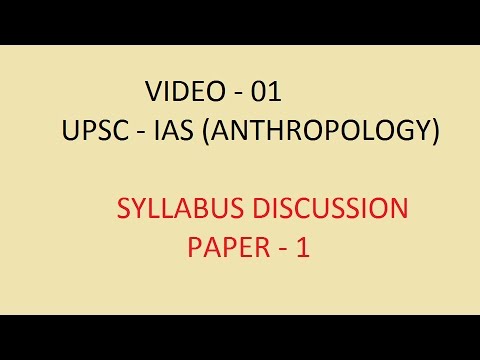 This first video tries to introduce Paper 1 syllabus (First half). Please pardon my mistakes and help each other by sharing notes etc.
Thank you


Hope is the only bee, that makes honey without flowers.