MITRA'S IAS - "ADMISSION OPEN"
-
NEW BATCH BEGINNING WITH WESTERN PHILOSOPHY STARTING FROM 16th NOVEMBER 11.AM (LIMITED SEATS)
For more information call us at - Tel. No :- 01145505509, Mob. No-8826469839, 9560928172 or
Mail us at :- mitrasiasclasses@gmail.com
,
Website
:-
www.mitrasias.com
;
Address
: MITRAS IAS , 39 PUSA ROAD, SAMAYAK TOWER OPPOSITE METRO PILLAR NO.- 120
Etat
I'm sick of the forum and I'm done with CSE for good. There's no purpose left for me to be here. I'm moving on with my life. All the best to all of you. I'm going for a DIY ban (Explained here - http://discuss.forumias.com/discussion/comment/452283/#Comment_452283) on my own account. I'm not going to be able to access this account in the future. That means I cannot respond to any of your comments, tags, wall posts or messages. This is adios for good. Thanks for everything.
About
Username

Etat

Email

Joined

Visits

3,254

Last Active

Roles

Member, Moderator

Points

1,450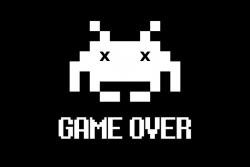 Welcome!
We are a secret self-moderated community for Civil Services preparation. Feel free to join, start a discussion, answer a question or just to say Thank you.Just dont spread the word ;)Sign in or join with Facebook or Google
<!-Temp Ad for CA Classes ->
Subscribe to ForumIAS Blog