CSE 2019
Attend 3 sessions on preparing for CSE 2019 , right from the right preparation strategy, reading the newspaper, making notes to how to write good answers. Orientation session is open to all and mandatory for all CGP Students. Click here for details.
MITRA'S IAS
-
PHILOSOPHY:
Seminar on - 27th Sep. - 5pm & 9th Oct. – 11 am
Foundation Classes: 28th Sep. and 29th Sep.

For more information call us at - Tel. No :- 01145505509, Mob. No-8826469839, 9560928172 or
Mail us at :- mitrasiasclasses@gmail.com
,
Website
:-
www.mitrasias.com
Thunder_Storm
About
Username

Thunder_Storm

Joined

Visits

818

Last Active

Roles

Member
Discussions
This user has not made any discussions yet.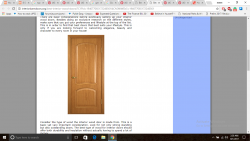 Welcome!
We are a secret self-moderated community for Civil Services preparation. Feel free to join, start a discussion, answer a question or just to say Thank you.Just dont spread the word ;)Sign in or join with Facebook or Google
<!-Temp Ad for CA Classes ->
Subscribe to ForumIAS Blog