Ranklist & Marks ! Offline Test Takers of ForumIAS Simulator Test 0
Click here
to view score and results
Important
Please write to RBI or GOI for such a huge fee they charge on Grade B exam, Rs 850 is a huge amount for mere 134 posts, It is much more than reasonable amount. How one will afford exams of Rs. 850 in a year!
About
Username

Important

Joined

Visits

11

Last Active

Roles

Member
<!-Temp Ad for CA Classes ->
Subscribe to ForumIAS Blog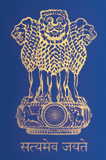 Welcome!
We are a secret self-moderated community for Civil Services preparation. Feel free to join, start a discussion, answer a question or just to say Thank you.Just dont spread the word ;)Sign in or join with Facebook or Google