I stumbled upon this video just now on YouTube and felt that the idea is just brilliant. I went through the FAQ section on their website and most of it seems genuine and believable.
Why am I posting this here?
Every year I see a lot of graduates who finish their attempts in upsc and are worried about the years of gap they've had in their career or employment. Most of them are really worried about how to get back into a good job and build a career.
So here's a opportunity for you to put all those worries aside and to get a job that pays you a minimum of 15 lakh per annum.
The course is just for 12 odd weeks.
You don't need to pay any fee upfront, it's absolutely free of cost. You pay for the course only if you get a job that at least pays you 15 LPA. You pay 17% of your monthly income for 3 years. Fair enough and definitely a small amount.
Check out all the details in the link below.
https://pesto.tech/faq
Also do watch this video once.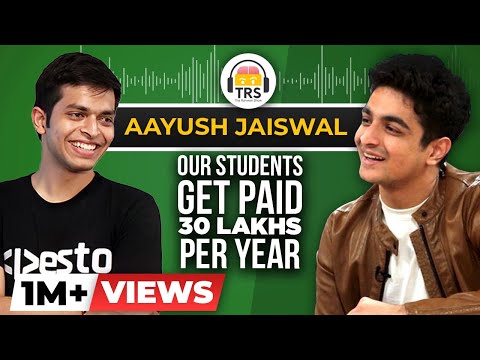 PS,
I am not sure how this works and if it really works in India but I do know a few career accelerators outside that do a similar thing and are changing people's lives.
I mean, if one has finished his upsc attempts and is looking for a job in the private sector and has a long gap, getting a good job is difficult. I feel that giving a shot at this for 3 odd months is worth a try because here the results are at least predictable unlike upsc. You have nothing to lose anyway because you only pay if you get the job and if you don't get the job, you would have at least gained a lot of skills free of cost which will again help you in getting employed elsewhere. I personally think it's a win-win situation. Do check it out and share it with anyone who is in need of a job.