Update : Download the updated plan here.
http://discuss.forumias.com/uploads/FileUpload/c8/99743805e914cf294ad5cd180f29c9.pdf
Today we have a session at 5PM. Please bring Atlas and World Map few copies.
Dear Friends, Thank you for the tremendous response for the revision classes. While we were trying to solve the echo problem in the empty classroom ( hence the random objects in the classroom along the walls ), we had no idea people in such large numbers would turn up.
Thank you for it. Also we apologise for not being able to cater to all of you. More than 400 people turned up, but we could hardly cater to one third of it.
The goal of the revision class was simple, quickly cover as many topics as possible so that you
1) you identify focus areas
2) you listen to them at least once in the classroom so that you can quickly recall it
3) do it in the minimum time possible.
We will be conducting a repeat class, slightly enhanced of the same revision class on Tuesday, May 23rd at 5PM to 8 PM.
This even however, requires prior registration and payment of nominal fee , so that we can track how many people are coming.
The seats are limited .
We will try to avoid the situation where students have to sit on the floor or keep standing to the best of our capabilities. ( we are pained at this too. ) A registration fee of Rs. 100 will be applicable / session, but please note that
1) The registration fees collected are not paid for services rendered by ForumIAS and do no reflect the value of sessions provided
2) The fees so paid will not refunded, as due to less price people bulk book and then dont come and waste the seat.
3) The fees are merely a deterrent to ensure that only genuine students writing the Prelims come, people from nearby libraries don't just join to spend time in the evening.
Some pictures from today's class.
We are sorry you had to face this, but we hope that the classes benefit you . These will form a part of the stories you tell when you are successful.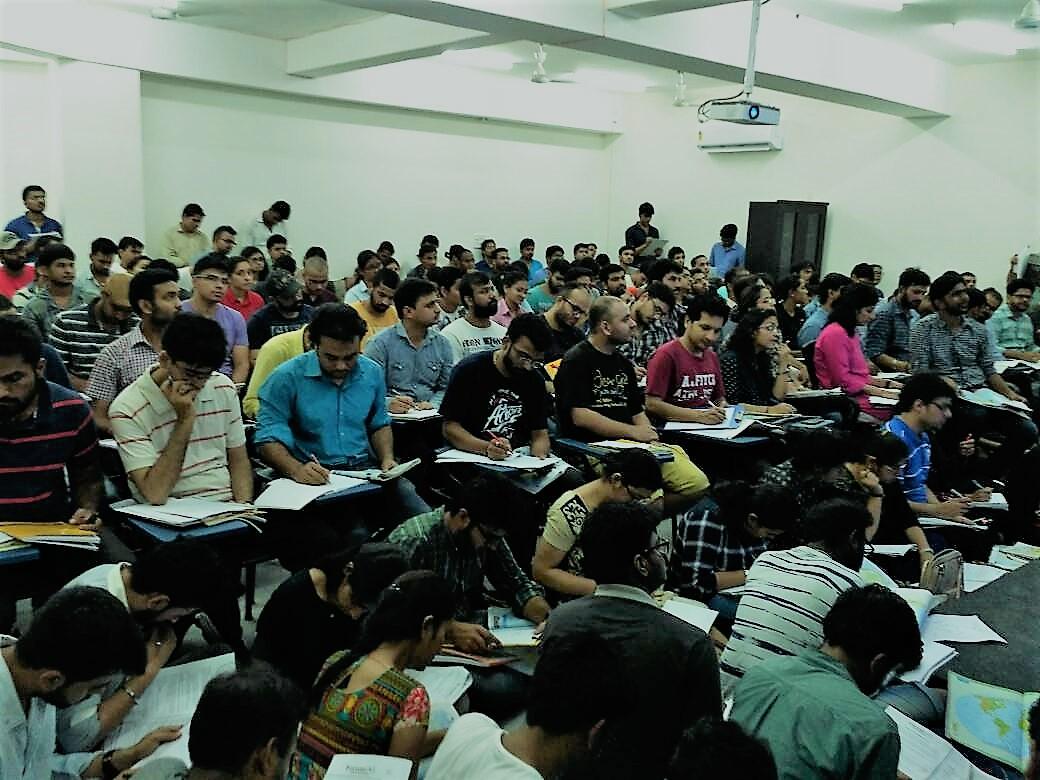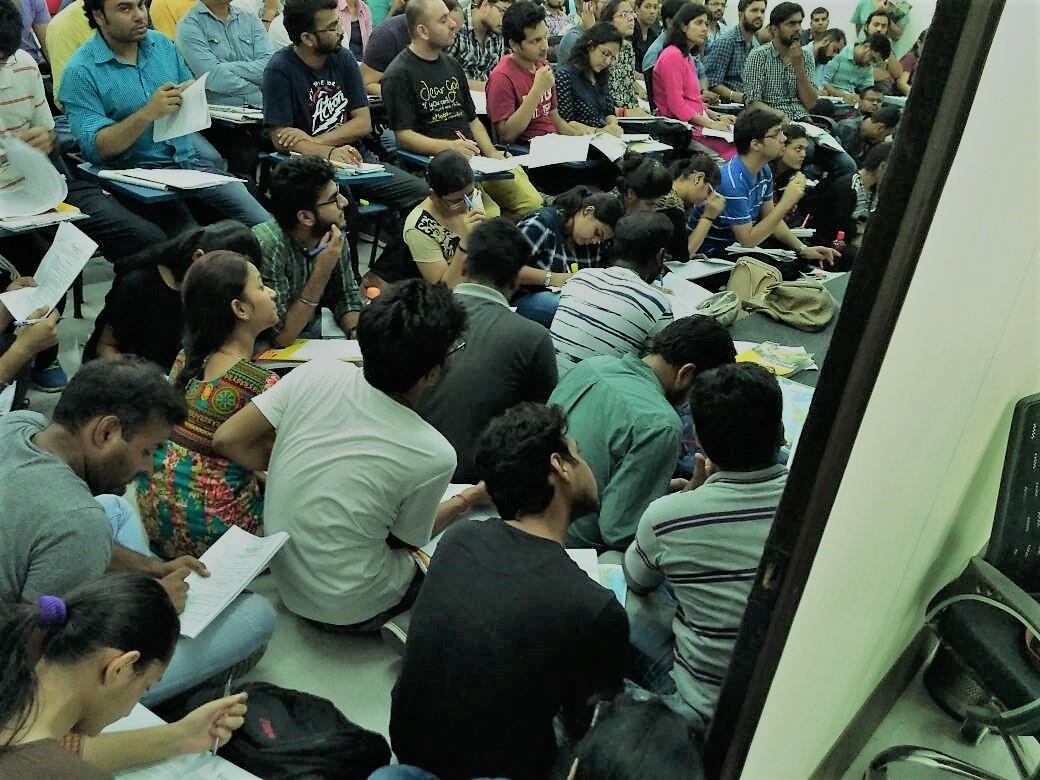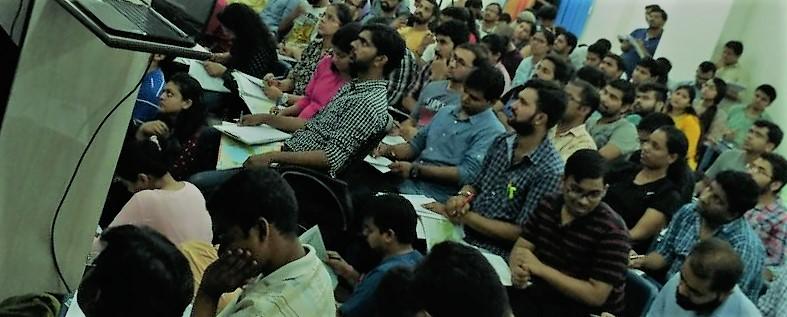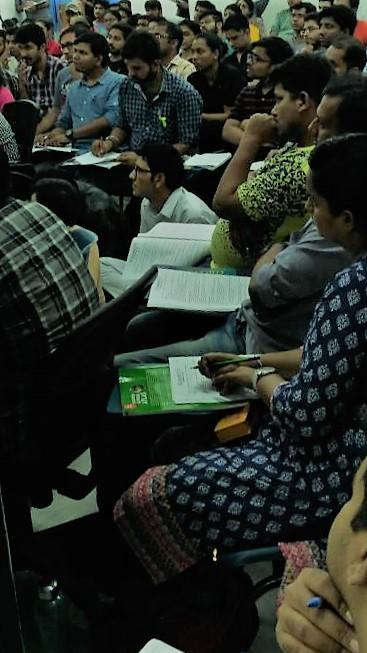 It was good to see some of our top members join us today

Revision Class - Current Affairs - ( International Issues/Orgs/Events/People/Places/Map) at 5PM on May 23
We will be holding the revision class for those who missed it out on Monday, May 22 due to lack of seating capacity. The event requires registration by paying a nominal fee of
Rs. 100 per sessionCLICK HERE to register -
-
https://www.instamojo.com/ForumIAS/revision-class-current-affairs-international/
About future classes

We will take one class on Modern Indian History on Monday, May 29th at 5PM ( Please attend it if you can, it has the highest RoI . We will make sure all the Wavell Plan and August Offer makes sense to you and you remember it all for once. Just sit patiently and listen and we will cover Spectrum and NCERT +more + previous years questions.)
MODERN HISTORY
A lot of you would have reluctance in taking this class, as good text is available ( We recommend Spectrum and old NCERT ) , but if you still get confused between events from 1905 to 1947, this class should help. Especially for new comers/ those who have not cleared prelims before , or simply those who are unable to do self study at this moment.
CLICK to register
-
https://www.instamojo.com/ForumIAS/revision-class-modern-history-29-may-at-5pm/ART & CULTURE - Thursday & Friday ( May 25 and May 26, 5 PM to 8 PM )

We plan to take
two classes
on Art & Culture. In this we will help you set the entire framework for Art & Culture, and it will benefit those who keep struggling with A & C. You should be able to have a solid structure in mind with respect to A & C, and when you read any book/text, it will begin to make sense. This will stay till Mains as well.
CLICK to register -
https://www.instamojo.com/ForumIAS/revision-class-art-culture-2-classes-25-26-m/
We are trying our best to provide revision classes on the below. We will drop you an email as soon as we can.
1) Government Schemes
2) Environment
3) Economy
Venue : ForumIAS Academy, 3rd Floor, Shop No. 6, Old Rajinder Nagar, Near Syndicate Bank, New Delhi 110060