Issue Debates Archives
Note: There was temporary disruption in Issue debates. In the next 30 days we will cover more than 50 issues that are relevant to Mains 2015. The issues covered will cover all important contemporary issues of Paper 2 & 3 completely and will be posted everyday at about 11 AM. 1 or more Issues will be posted everyday.
---
Africa and India do not merely have a shared history, but also a common development and security agenda. In the light of the above statement, discuss the strategic importance of Africa. Also discuss the challenges therein.
---
Reading List :-
1.
http://www.thehindu.com/news/resources/text-of-pms-statement-at-the-third-indiaafrica-forum-summit/article7817691.ece
2.
http://www.thehindu.com/news/national/prime-minister-narendra-modi-calls-india-africa-two-bright-spots-in-global-economy/article7818040.ece
3.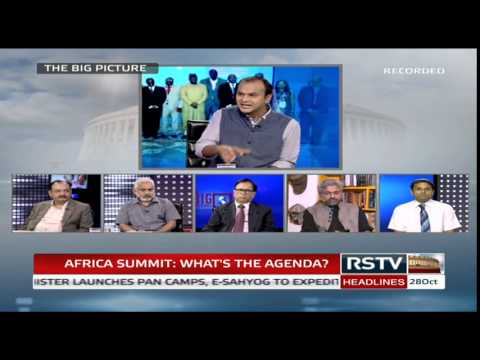 [Hint: Dissect question in parts and approach each part pointwise.]
What are Issue Debates?

Issue Debates are centered around the idea that Forums such as ours should be more relevant to the Examination Process apart from the social connect that we already provide.

Everyday, Issue Debate will come up with questions on issues that are related to the Examination Process - The Mains Examination.

Issue Debates will cover hundreds of issues over a period of time, and will be highly focused on the upcoming Mains Examination.

Covering All Issue debates will ensure that candidates for the Mains examination would have covered a very significant part of their Current Affairs syllabus and would have covered most issues concerning the examination.


Peer Review: Members of the Forum Can review answers and add more angles to the Issue.

Frequency : Issue Debates will be vary between 1-3 in Number and will be posted Everyday

Who can benefit from Issue Debates?
Issue debates will focus on issues that are important for the Mains Examination. Hence candidates appearing for Mains 2015 and 2016 will both benefit from it. Issues are not merely temporal in nature, but span over a significant period of time.

Discussing various aspects of issues helps in gaining a wider perspective of the issue and would be helpful in forming opinions that could hugely benefit aspirants, in their journey towards Civil Services. For newcomers, it will also help in identifying the issues that need to be prepared for the Exam.
Note:-

Nature of Comments : Nature of comments on this thread are supposed to show depth of knowledge and intellect of the Candidates and should be strictly on - topics. Arguments should be logical and personal opinions or biases should be avoided. For the purpose of the examination and easy revision, please keep answers pointwise with subheadings.