27 JULY | 200+ Issues for Mains 2018
ForumIAS is conducting classes for Current Affairs Mains. Cover upto 200+ Issues important for Mains , with specific focus on holistic coverage and content differentiation. Attend the first session ( Open to All ) at
11AM, on Friday July 27
at ForumIAS Offline Center, New Delhi.
CLICK HERE
to read more and register for the First Open Class
SkyToucher
"Nobody can go back and start a new beginning, but anyone can start today and make a new ending"
About
Username

SkyToucher

Joined

Visits

3

Last Active

Roles

Member
Courses by ForumIAS for CSE
ForumIAS is trusted by over 10,000+ students for their Prelims, Mains and Interview Preparation and we currently run several assistance programs to help students from Civil Services prelims preparation to rank upgradation to IAS. You can enroll for these programs by visiting
http://academy.forumias.com
---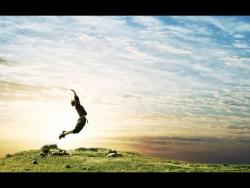 Welcome!
We are a secret self-moderated community for Civil Services preparation. Feel free to join, start a discussion, answer a question or just to say Thank you.Just dont spread the word ;)Sign in or join with Facebook or Google
<!-Temp Ad for CA Classes ->
Subscribe to ForumIAS Blog